It is a very fine thing to be in Avignon yet again, in the sultry July sunlight, for another edition of the theatre festival. I've written about this several times in past Carbon 14 stories, so I'll cut to the chase and forego detailed descriptions of scantily-clad actresses, and teen-age thespians (and their moms!!!) in revealing summer dresses and low-heel mules.
It has been three months since the stage lights went dark, and I wish I had written this down earlier, when the memories were crisp and fragrant. Unfortunately, I delayed and dilly-dallied, so now they're rather well done and pungent.
And this is how it went.
I managed quite well with the press pass (but you expect that from this veteran of the backstage traipse). I had my ID photos in hand, an old copy of Carbon 14 to prove my credentials, and a ready smile to wrap it up with the lovely Sophie Giraud, press-agent for the "Off" part of the festival, the one that matters most for the bedraggled and casual, yet artsy, observer.

First item was a 10:30-in-the-morning Japanese piece called "Dream of a Labyrinth", by the '1028' company out of Tokyo. …"Ohayo gozaimas", flashing of the press-pass, and I'm in… Immediately, I started feeling guilty, for only one other person attended the performance.
Was she comped as well, or did she pay?
A bare stage, a woman playing keyboards on the left, and the two spectators spent an hour oscillating between dream and nightmare, possible comprehension and utter bafflement, as a man enters a labyrinth seeking his vanished loved-one. Ectoplasms, demons and geishas battle shades of his leman as our hero seeks one thing, or maybe fights another…. Or maybe… I tried very hard to follow and grasp shreds of meaning from the ominous gyrations and Japanese eructation, but without much success. At the end, having been unable to surmise much of the arcane meaning, I ran into the charming Japanese ticket agent for the company who asked me how I had liked it. "Very much", I replied, "I enjoyed the look and feel of the play, but I didn't understand much of what was going on". "Oh, it's OK", she smiled, " neither do we" …

Later that day, a French version of "A Mid-summer Night's Dream" was on the program. In a beautiful medieval church, formerly the chapel in the local Templar Knights chapter house, the 'Casalibus' company gave us a big great mishmash of rambunctious oddments: erotic cavorting, sly innuendos, random quotes from the Bard and other luminaries of world "Theatah", a goodly dose of low-brow musical buffoonery, Aretha's 'Think' as a conduit for magical tricks, some audience participation, a cute Hermia, a fat Titania, and a fine performance by the boys, hamming it up to the end… And I could understand the words to this one!

Back to verbal mystery with the resplendent "Hamlet from the East" presented the next day in the same venue by 'Nottle', a Korean company based in Wonju. A very mysterious and hermetic reading, highly cinematic in its presentation of this most famous of Shakespeare's play with great and dramatic lighting effects and stunning costumes from the Middle Empire's mythology, dipped in acid, fire and brimstones. The actors were most physical in a paroxysmic presence at the edge of dance, leading a bewildered audience through a series of hallucinatory tableaux and magnificent set-pieces, akin to a wild waken dream.

A nightmare wide awake is more of a description for Hiroshi Jin's 'J-Boys/Company East' reading of the eternal myth of Medea. Mixing 'No', 'Kabuki', western-style 'movement theater' and modern jazz dance, Jin and his boys (and girls!) staged an hallucination of utter evil and absolute beauty, unbelievably powerful in striking costumes of coruscating colors and serpentine undulations. The music was a savant mix of Japanese orchestral avant-garde (in the western classical sense), put together by the live-sound engineer. I went over to him at the end of the performance so as to find out what was what, but his English was as sharp as my Japanese and all I got was a knowing nod when I mentioned Toru Takemitsu, and that's as far as that went.

Back in a 1998 issue of Carbon 14, I waxed lyrical about a flamenco presentation by Luis de la Carrasca and Serge Barbuscia of Federico Garcia Lorca's 'Theory and Performance of Duende', where spoken word intermingled superbly with Flamenco song and dance. This year, de la Carrasca and his company presented a pure Flamenco dance performance of greatness and bravado. Carrasca's voice, Antonio Abardonado's flash guitar, the percussions of Juan Cortes served their purpose in setting up the tremendous physical attack of the three principal and two 'corps' dancers. Over an hour of unadulterated flamenco magic, with all the hurt of Andalucia in Carrasca's voice and the lascivious abandon and lustful braggadocio of the dancers, pouring emotion and carnality on the incandescent stage, virtuoso one and all. The audience went delirious, I left shaking in a somewhat similar mood to 1998's duende revelation. Must be Flamenco does that to me!!

But the utter delight and blissful surprise was to be 'Résonances', another Japanese production by 'Compagnie A-n' from Tokyo, run by the beauteous and talented Yuka Akagi & Mizuki Nishyiama. With 'Résonances' we saw emotion in its raw state, with gorgeous interplay between dancers, musicians and singers, in both the more formal indoor version, and the tremendously engaging live-in-the-street performance. When I chanced upon several of them in costumes (elaborate kimonos for the girls) and make-up, leaf-letting on the street under the hot sun to advertise that evening's performance, with two veritable living porcelain-dolls playing the Shamizen, whilst Yuka and Mizuki essayed a preciously mincing dance step or two, I knew I was enslaved. I had to see and it had to be that day.

But don't get the idea of some geisha theater of Eros, or lurid western "Orientalist" phantasm. While Yuka, Mizuki and the male lead where engaged in song and emotive display (as far as I could tell, it was a love story about loss, despair, love, friendship and love, fear of Being and not Being, and love…), several other cast member and musicians had conversations on the side, pointing and giggling at the principals, in the process mixing profundity and some very bearable lightness of being. During some songs, the plangent tone of the shamizen and shrillness of the flute met acoustic and electric guitars for some odd rock and roll of fine efficacy.
The live version was taking place at night under the stars of Provence, on a large plaza beneath the western fortifications, where two large café terraces met. A few hundred people watched in fascination the playful interplays, the powerful songs, the variegated kimonos, the sounds of East and West colliding in amorous sonorities… Children everywhere were entranced and the adults becharmed by so much enchantment.

Year to year, my luck with the Avignon festival varies. Luck it is, for how do you pick a handful of plays to see, world premieres almost all, from a treasure vault of six-hundred performances in every type of place and venue. 2001 was an off year for me: boring, mundane or inconsequential were the half-dozen stagings I randomly attended. 2002 was another story, with greatly exhilarating theater, inspired and inspiring performances on many stages, mixed with succulent food and frosty drinks several times a day, not to forget dolls of dollness at every corner (and yes ladies, these can be males too!!) so as to transcend the built-in limitations of yet another yearly recurrent vacation in the southern summer sun.

I then headed further south to Montpellier where my friend Jean François awaited me to take me up into the ancient wilderness of the Cevennes. I'll just mention the extraordinary afternoon we spent on our trail bikes, "Lance Armstrong"-style (except without the Erythropoietin or the cortico-steroids, or whatever it is the Texan freak favors) but in my case of course, MUCH slower!! We pedaled to the French equivalent to the Grand Canyon, le Cirque de Navacelles, smaller surely but extraordinarily awe-inspiring. Then after a few miles in desolate and desiccated landscapes, we chanced upon a forlorn field, strewn with stunted pines and dwarfish shrubs, where a cromlech of eldritch portent delineated by a circle of two dozen menhirs beckoned us into its otherworldly interior. We spent a good hour within this arcane portal, awaiting a signal from these adamantine stones certainly possessed with ultramundane powers from beyond time itself.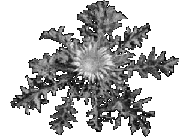 How many centuries had these antiquated alignments passed through? The thought of human sacrifices carried out by ancient and primitive tribes, practicing within these thaumaturgical premises the baleful rites required by preternatural beings akin to the Old Ones of C'Thulu, gave us chills and thrills of wonderment. Especially as we discovered within the circle an eerie abundance of 'cardabelles', a most rare and unusual local type of thistle, everywhere protected by law and the fervent disapproval of area denizens for all who would cut the prickly plant for a souvenir. In this stony circle of bewitchment, they grew in most abundant numbers, mystifying local knowledge and understanding. I proceeded to pick one, with a reverential thought to gods of aeons past, hoping for a surcease from drear punishment in the understanding that my vainglorious trespass was in full respect and homage for Yog Soggoth and Nyarlathotep, Mordiggian and Tsathoggua!